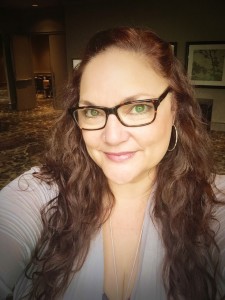 Julia Roberts – yeah, not that one – works with a few clients in several marketing areas (writing, site management, blogging, and traditional and online marketing) and has amazing coping skills for a stressful life. She looks often for the humor in life, especially in her family and kids and grandpa finds this especially annoying.
She freelanced as she began parenting in 1999 and she's worked with clients for nearly 20 years as account executive/manger, and estimator and billing specialist (basically, it means she keeps track of estimated budgets to acutal billing to the penny). In 2010 she co-founded SupportforSpecialNeeds.com, an essay site for parents and professionals about kids with special needs.
She's been an activist for kids with disabilities, organ donation, suicide prevention and removing the stigma against mental illness. She was involved with the PKD Foundation for 17 years and also served on the first-ever created Parent Advisory Council of Children's Health of Atlanta. She sometimes speaks on the topic of raising kids with special needs to parents and healthcare professionals.
She is a wife, domestic goddess, mother and witness to the lives of two kids who are incredibly resilient. They have survived organ failure and transplants after having experienced more than most adults. Her greatest challenge and joy have been raising her kids to be their own advocates as they go out and build their own lives. If she can do that, she insists, she can do anything.
She believes in one space after periods.